I can't remember the last time I was so happy to see Friday arrive. I'm sure that about two weeks into the summer, okay one week, I'll be at my wit's end with the two fighting brothers on my hands all day every day but I am so ready for this school year to end.
Since when did we start having more homework the last 3 weeks of school? All year Dracen's second grade homework pretty much consisted of reading 15 minutes a night and one math sheet with a front and back to it. But for the past few nights that one math sheet has turned into four two-sided math sheets.
Not to mention the two back to back baseball games we have twice a week now. And do you know how hard it is to get the Dracenator to be still and focus on that many math problems at one time when he's been restrained in the institution known as public school all day long?
Let's just say I've been finding the breathing techniques I learned in yoga most helpful these past couple of weeks.
I had thought about talking about swimsuits for this edition of Fancy Friday but since I was unable to focus my eyes on this screen late last night, that's not going to be happening today. Instead, I'm just gonna show you some random things that have caught my eye this week...
Drops of Jupiter Aqua Gold Earrings
Now you're going to be singing that Train song in your head all day, aren't you? You're welcome.
Filtered Rays Top
I'm loving this top from Anthropologie. Those mesh sleeves add just the right amount of fancy and I love the v-neckline. Also comes in grey and a light shade of purple.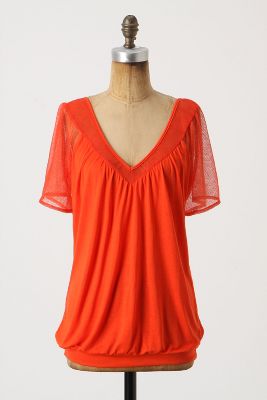 Deux Lux Duffel Bag
I saw this overnight/weekender bag in O Magazine and just fell in love with it. It comes in 6 different color combinations.
This bracelet was featured in Redbook. Love! And sorry, but that photo refused to be copied, saved, uploaded or otherwise so click that link.
I love a lightweight skirt, like this one from The Loft, for summer. Great alternative to shorts or capris. Comes in 7 different colors.
Have y'all been in Target lately and seen the new Calypso St. Barth for Target beachwear items? Cute, cute stuff! I'm loving this Print Dress in Turquoise...
Stretch Voile Kaftan
Is this kaftan by Athleta not one of the cutest cover ups you have ever seen? Comes in two other colors.
Collective Concepts Striped Dolman Top
This dolman top from Piperlime just looks so soft and comfy doesn't it?
And how cute would it look with these Capacious Trousers and a cute little pair of wedge sandals?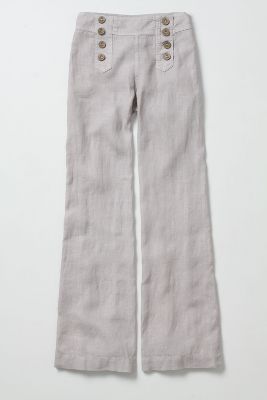 Like this pair by Jessica Simpson?
And since it is now going on 11 o'clock and I've got about a humpteen gazillion loads of laundry to do, an entire house to clean, and groceries to buy, I must bid you all adieu.
Hope y'all have a great weekend. I will be heading to Jamestown, NC tomorrow for the annual North Carolina Wiener Roast where I will be surrounded by all things wiener dog. Heaven on earth, it is...heaven on earth!