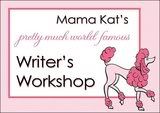 Would you describe yourself as sunglasses, reading glasses or scuba goggles?
That is the question I was asked in front of the entire congregation at church this past Sunday.
It was Children's Sunday so the kids were in charge of conducting the entire service, with a little help and guidance of course.
I was given a little heads up by my sis-in-law when I walked in that I would be asked that question and then Dray, my 7 year old, was going to read a couple of sentences about what makes us each special and unique in our own ways, which I am happy to report he actually followed through with.
Whoop! Whoop!
He did not, however, participate in the singing bit complete with hand and arm movements. He spent that time hiding behind his older friend who was also "too cool" to be seen doing THAT while I held my breath, puckered my butt, and prayed with all I had in me that he would not knock the candles, that he was ever so dangerously close to, over or catch his hair or clothes on fire.
Anyway, back to the question.
I had a good 20 minutes or so to ponder my response.
Scuba goggles?! Umm....Definitely Not.
I flipped back and forth between reading glasses and sunglasses.
Am I reading glasses or sunglasses? Sunglasses or reading glasses? Hmm...tough one.
I can see myself as sunglasses because, aside from the obvious fact that I am almost always wearing them in the presence of the sun, I have been told on many separate occasions that I am not the easiest person to read or to get to know.
This is not something I'm proud of or something that I particularly like about myself. It is just a fact that I am aware of and that I do spend time trying to improve, to a degree. I mean, I don't ever want to compromise who I am but I also don't want to appear cold or aloof because that is so very far from the real truth.
I pay close attention to everything and everyone around me most of the time and I am frequently complimenting people in my head. I just sometimes forget to actually speak the compliment aloud.
Terrible, I know.
I once told Charlie that he looked good in the color shirt he was wearing. He smiled really big and thanked me and then proceeded to tell me that it's not often that I pay compliments. I thought about that for a moment, and then said,
Hmm...really? Well, I think them.
So sunglasses made a good argument. I could see that. I could.
But in the end, I went with reading glasses.
Why?
Because of the whole observation thing that my mind is constantly churning over. I have always had a pretty keen sense about people. I suppose you could call it good intuition but whatever it is, mine has seldom failed me.
I get a tightening in my tummy when I can sense that someone is irritated or upset about something, especially if I feel it is directed toward me but even when it's not and I'm just in their presence. They may outwardly appear as if everything is all perfectly hunky dory fine but in my gut I know better and it usually always comes out in the end.
I love surprises (well, the good kind anyway) and yet, it is next to impossible to surprise me.
I read people and situations and books and articles and blog posts.
It's what I'm good at.
It's what I love.
It's who I am.
So while most would probably view me as sunglasses, I know in my heart,
I am reading glasses.
red ones...
This post was inspired by
Mama Kat's
writing prompt number
4
.
Share a photo that represents how you see yourself.