The writer's workshop prompts from Mama Kat were a little different this week. She asked us to write an entire post inspired by one of these words: Simple. Angsty. Excruciating. Enchanted. Bold.
So in the spirit of the season, I thought I'd compose a list of

SIMPLE

affordable gifts for everyone on your list.
1. First up is the trendy

infinity scarf

. I love the idea of this scarf since I always struggle with how I'm going to wear mine and usually end up stressing myself out over which way it looks best. But not with this scarf. I love the

simplicity

that the infinity scarf delivers. Just plop this baby around your neck and you're polished off and ready to go.
I found this ruffled one marked down to 18.99 at Macys and it comes in 8 fabulous colors. Perfectly

simple

gift for sisters, friends, and even those hard to shop for teens.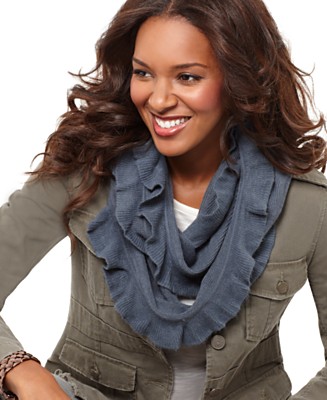 2.
Next up is the good old fashioned, classically

simple

sock monkey. I mean, really, who doesn't love a sock monkey?

Simply

precious gift for all the little tricycle motors on your list. I found this little cutie at Amazon for 14.99. You can find them in so many different colors now and I've never met a sock monkey I didn't love.
3.
The

simply

practical Land's End Canvas tote bag. This very sturdy bag comes in four different sizes and countless colors and ranges in price between 17.50 and 30.50 and can even be monogrammed for an extra 5 bucks. I've carried everything from a beach towel and sunscreen to a laptop and magazines in mine.

Simple

and versatile. Who doesn't need that?
4.
The fire hose tool roll for the

simply

manly man. It's just what it sounds like. It's made out of fire hose fabric. You put your tools in it. Roll it up. And carry it with you.

Simple

. And don't most all men you know like things exactly that way? You can find this along with many other awesomely

simple

manly gifts at Duluth Trading. If you have never checked out that site and you have men to shop for, go there now! Trust me. Cost: $24.50
5. e.l.f. (eyes,lips,face) cosmetics.
Love
this site.
They have countless

simple

items like lip glosses and eye shadows for $1.00 each, in addition to several gifts sets, makeup brushes and cases. What woman or teenage girl on your list couldn't use an extra lip gloss or two? Perfectly simple

gift

idea for teachers, friends, sisters and co-workers. Target also sells it.
6.
The Old Navy hoodie. I don't know a boy between the ages of 5 and 18 who doesn't love the hoodie.

Simply

...

simple

. And only 14 dollars.
7.
Colombia Field Gear, LED Torch Light. Don't let that big fancy description fool you though because this is

simply

a tiny little durable flashlight with a mighty big shine. Normally 24.99, it is on sale at Macys for 9.99 and comes in 3 different colors...even pink. Oh, and I also saw them in a JCPenney store for about the same price. Batteries are included which helps with the whole keeping it

simple

thing.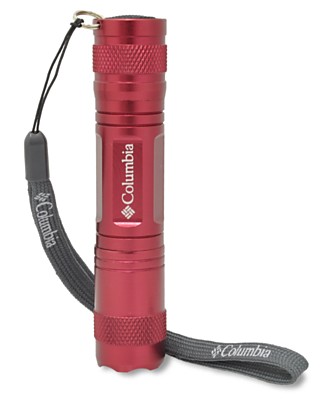 8.
The Treasure Box. I can't imagine there's anyone on your list who could not use this perfect little wooden treasure box in some way. You could store anything from jewelry to photos to precious artwork from your children or grandchildren...anything considered a "treasure". The possibilites are endless.

Simplicity

at its finest for just 29 dollars at Amazon.
9.
Ruffle Edge Cashmere Gloves. Most everyone could use good pair of gloves to keep their hands warm this time of year and I almost guarantee these would become the favorites of any woman or teenage girl on your list.

Simpl

y cashmere....Mmm. Need I say more? $32 at Nordstrom. Oh, and they come in 16 different colors!
10.
And last, but certainly not least, on my

simple

gift list is the olive wood wall cross. I found this one at Amazon for $25. I can't think of a more perfect

simple

gift for Christmas than this. Can you?
p.s. Apparently Macy's has rasied the price on that scarf and that flashlight. I guess those were "temporary" prices.