These photos always bring a smile to my face but I have to admit, they also make my heart ache a bit because I know they'll never be that little again.
Ahh,
the bittersweetness...

"A baby will make love stronger, days shorter, nights longer, bankroll smaller, home happier, clothes shabbier, the past forgotten, and the future worth living for" ~Author Unknown

2004
"Making the decision to have a child is momentous. It is to decide forever to have your heart go walking around
outside your body." ~Elizabeth Stone
I still can't resist the urge to sneak a shot of them sleeping from time to time.
Shh...
2010
There was never a child so lovely but his mother was glad to get him to sleep. ~Ralph Waldo Emerson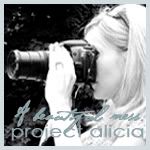 Visit these awesome blogs
Wordless/Wordful Wednesday